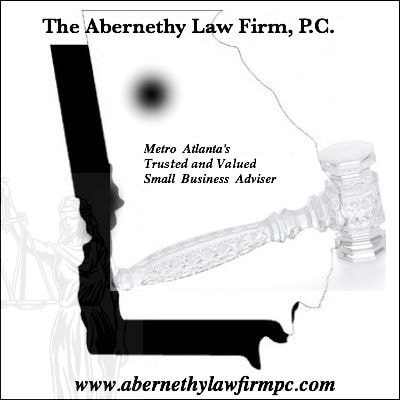 At The Abernethy Law Firm, P.C., we strive to be Metro Atlanta and Savannah's most trusted and valued outside general counsel for emerging and mid-market companies. We aim to provide client-centered services that are creatively and innovatively tailored to fit your specific needs. Whether you're a startup, growing into your industry's mid market, or planning for the transfer of an established, inter-generational, closely-held business, at The Abernethy Law Firm, P.C., we can cover your needs from A to Z.

The firm's President, Matthew E. Abernethy, Esq., works as an outside general counsel currently serving the following industries: Manufacturing, Technology, Professional Services, Warehousing, and Hospitality. Our largest client is a $100M+ high-tech manufacturing and engineering firm on Fulton Industrial Boulevard in Atlanta. One of our smaller clients owns a line of food trucks in Savannah. In between, we represent an array of business concerns--from automotive component manufacturers to app developers to the owners of large, multi-use entertainment venues throughout the Southeast.

At The Abernethy Law Firm, we take the time to truly understand our clients' businesses and their personal concerns. We are a lean and efficient operation with minimal overhead, which allows us to offer far superior rates to our competition in many circumstances. Below are some quotes from Abraham Lincoln that encapsulate the ideals we strive to practice by at The Abernethy Law Firm:

"When I have a particular case in hand, I have that motive and feel an interest in the case, feel an interest in ferreting out the questions to the bottom, love to dig up the question by the roots and hold it up and dry it before the fires of the mind." --Abraham Lincoln

"Discourage litigation. Persuade your neighbors to compromise whenever you can. Point out to them how the nominal winner is often a real loser---in fees, expenses, and waste of time. As a peacemaker, the lawyer has a superior opportunity of being a good man. There will still be business enough." --Abraham Lincoln

It would be our honor to represent you, so please contact The Abernethy Law Firm today for a free 15-minute phone consultation!
​


---